Here William Rendell, our Technical Director shares his journey with us as Smart's longest standing member of staff.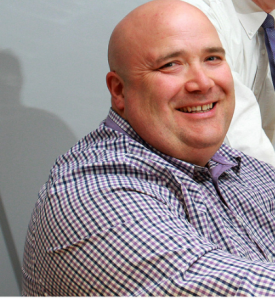 'I joined Smart in June 1998, two years after they began trading. I had been working as a plumber but have always had a self-confessed passion for computers and wanted a change of career – quite a big change! I joined the business when they offered purely computer rentals.
Knowing the world of computers as I did, I was keen to develop the business and introduce new services that I thought would benefit our rental customers and attract new customers. Still to this day we never take things for granted and are always on top of the latest trends and innovations, seeking to improve and stay ahead of the game for our customers.
I became Technical Director in 2006 and I love my job as much now as I did the day I joined, quite an achievement after 18 years. I don't feel like I go to work, I feel like I go to play. '