June 2016 – Smart Computers, based in Cheltenham, has officially been serving the county and the surrounding areas with its bespoke IT solutions for an incredible 20 years this June.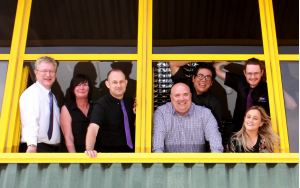 With a staggering 75,000 computers repaired and 50,000 computers rented out since 1996, Smart Computers has been providing a reliable IT service to a loyal customer base of over 1500 clients over the twenty-year period.
Tim Potts, founder of Smart Computers still works for the company and said, "I'm really proud to be celebrating our 20th year. Businesses come and go but to have thrived for so long is such an achievement. Our customers like us because we don't use jargon but give simple, honest advice and they know that our technicians are always there if they need them."
One customer that has been with Smart Computers since it began 20 years ago is John Ryde Commercial in Royal Crescent. The company leases IT equipment from Smart Computers and as soon as it becomes faulty or out of date it is repaired or replaced with very little downtime. John Ryde Commercial also benefit from a support contract with the IT company meaning they don't have the added expense of an IT department or in-house expert.
Paul Crocker, finance and accounting manager at John Ryde Commercial said: "Smart Computers has a small team of friendly staff that are willing to help and don't get beaten by difficult situations. If we ever have any IT issues, it's good to know that we can contact them to have those issues rectified. I would recommend Smart Computers to other businesses, especially if they are small to medium sized and want to keep up to date with the latest hardware and software, without having to have the initial capital outlay of new equipment."
Smart Computers would like to thank their customers and suppliers for all their support over the years.